Rhinefield Ornamental Drive
The southern end of Rhinefield Ornamental Drive is the sharp bend at the entrance of Rhinefield House, once a private country mansion but now a hotel. The house was built in the second half of the nineteenth century and boasts a huge garden with ornamental ponds, not to mention the idyllic setting.
There are several walks that start and finish from Rhinefield Ornamental Drive, the most popular being the aptly named Tall Trees Trail.
This is a short walk (about 1 1/2 miles) on a level graded gravel track that runs each side, and parallel to, the road. The walk can be started from (and finished at) either Blackwater or Brock Hill car parks and is the perfect way to experience the height of these trees first hand.
A short stroll from Blackwater car park will get you to the Blackwater Arboretum. This is a relatively small area that contains a selection of trees from around the world. The gravel track around the arboretum includes a number of points that encourage you to touch, smell and listen to the sound of certain trees, while a number of wooden benches provide pleasant resting places to soak up the atmosphere.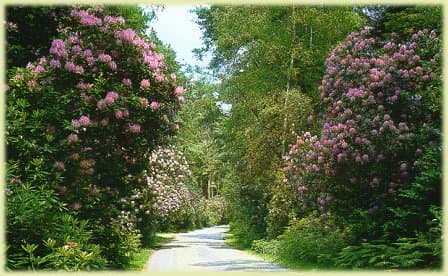 At about the time of construction many non-native trees were planted along the track leading to the house; 1859 was the main year that many of the trees seen along the Ornamental Drive today were planted.
Trees that can be seen include giant redwoods and Douglas firs. In fact, the two tallest trees of the New Forest are here, a pair of redwoods standing each side of an open grassy ride. In America, redwoods are known to be up to 3000 years old, so at about 150 years old the two found here are mere youngsters!
Getting To Rhinefield Ornamental Drive
The easiest way of entering the Ornamental Drive is from the A35 road, approximately 2 miles west of Lyndhurst. Turn left at the crossroads of Rhinefield and Bolderwood Ornamental Drives, Brock Hill car park is almost immediately on the right with Blackwater car park further down the Drive on the left.
Alternatively, from the western end of Brockenhurst High Street (Brookely Road), turn right after the watersplash and just follow the road until you pass Rhinefield House on the left.
Click image below to explore the Rhinefield area using satellite imagery…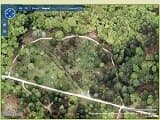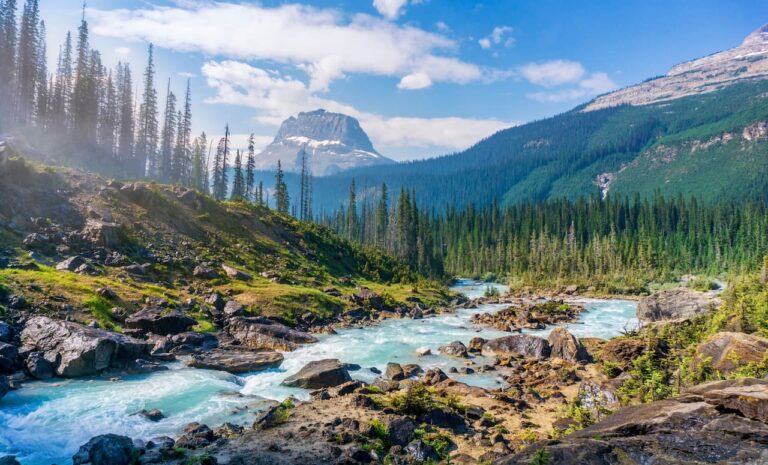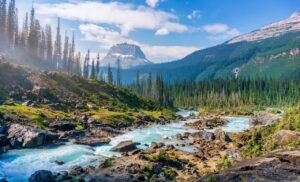 Preserving Cultural Treasures at National Parks: 8 Examples Around the World National Parks are something beyond just lush landscapes and sprawling wilderness. They serve as open-air museums spread across countries, preserving eons of cultural heritage. 
Read More »