A Few Words About The original Creator
In case you're wondering who's behind the site, let me introduce myself. My name is Pete Carpenter, I was born and raised in the small village of Bartley which lies on the very eastern edge of the New Forest and is now included in the National Park boundary.
For me, the New Forest has always been on my doorstep – a quick walk through the village and straight into the Forest. Through the years, a succession of family dogs has always meant regular walks in the Forest, but even without the dogs my contact with the area has always been strong.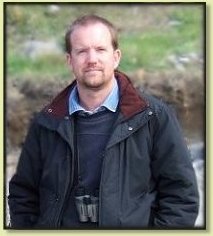 From a personal point of view, the New Forest is a very magical place indeed. In the past, I've been fortunate enough to travel and have seen some great places abroad, but there's definitely something unique about the Forest that I've never experienced elsewhere – maybe it's just that 'homely' feeling!
I decided to create this New Forest National Park website after accumulating some degree of experience with working on the web. The site is close to my heart because of the subject, and is being created as a genuine guide to the National Park area, focusing on the New Forest itself.
Please understand though that this site is in no way intended to be any kind of 'official guide', but hopefully the information contained within will make your visit to the area go smoothly, and help you get the most out of your stay.
Website content & credits
The majority of the information within this New Forest National Park website has been collected first-hand, and all photographs have been taken by myself (with the exception of several wildlife photographs, which appear courtesy of Richard Ford at www.digitalwildlife.co.uk). Where outside information has been used, a reference credit is given at the end of that page.
If you have any queries regarding content within this site, or the site in general, please contact me via the contact page, thank you.
Finally, please enjoy this site, and enjoy the New Forest National Park!
Awin