Several movies and TV shows have featured the stunning New Forest background. It's no surprise that countryside areas and small towns, as well as urban and industrial settings, have been shown on film for decades.
Read on to learn more about our various media credits, and tell us if you're familiar with any of the shows or movies.
Mission Impossible: Rogue Nation
The New Forest had a recent film cameo in Tom Cruise's Mission: Impossible – Rogue Nation. The Fawley Power Station was used for filming. The Power Station doubled as a Moroccan security facility and was used for scenes in which Tom Cruise's character, Ethan, scuba dives into a massive water-cooled server and holds his breath for six minutes. 
Given Cruise's reputation for performing his own stunts, it's intriguing to learn that he was part of the action in the New Forest.
Solo: A Star Wars Story
In 2017, members of the actors of "Solo" were observed filming at Fawley Power Station in the New Forest. Surrounded by Stormtroopers and CGI screens, and other props, costumes, and set elements.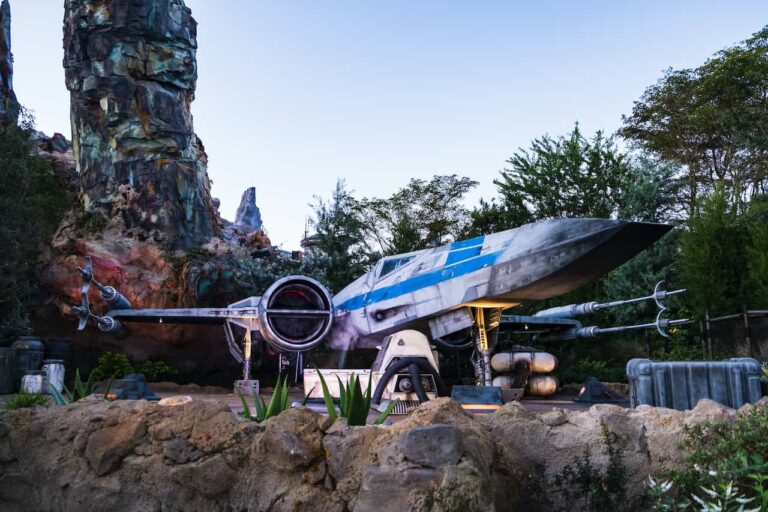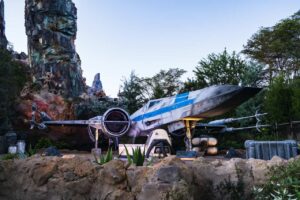 Fawley Power Station was used for the opening sequence of the film, which features a high-speed chase between Han Solo and Qu'ra.
Set around ten years before the events of Star Wars Episode IV: A New Hope, SOLO: A STAR WARS STORY follows a young Han (Alden Ehrenreich) as he develops from a mischievous street orphan on Corellia to an Imperial soldier to an aspiring interplanetary smuggler. When fleeing from a crime boss as a teenager, Han and his lover Qi'ra (Emilia Clarke) become separated; he escapes, but she is taken captive. 
He promises to find a way to rescue her. Three years later, with Chewbacca now an adult, Han encounters a ragtag band of smugglers commanded by Beckett (Woody Harrelson) and his companion, Va.
Unforgotten
Lymington served as the setting for the main crime and several exterior and interview shots in the second season of this high-end murder mystery TV series.
The series Unforgotten, featuring Nicola Walker and Sanjeev Bhaskar as cold-case investigators, is worth remembering in case anyone has forgotten about it (and all of these crime dramas do seem to blend into one another). Except in 2021, Walker was killed in a shocking vehicle accident, and her ability is now in high demand elsewhere.
This may have been a shame because DCI Cassie Stuart's (Walker) and DI Sunny Khan's (Bhaskar) mature, comradely professional relationship without any trace of sexual tension or even minor flirtation was what enhanced Unforgotten. And that's about as common as a ripe tomato at a grocery store in TV dramas.
A Year in the New Forest
This four-part TV series aired on Channel 4 this past summer, and it gave viewers not just a glimpse into the wonderful wildlife that calls the New Forest home but also into the lives of some of the people who make their homes here. Read on to learn more about the topics covered.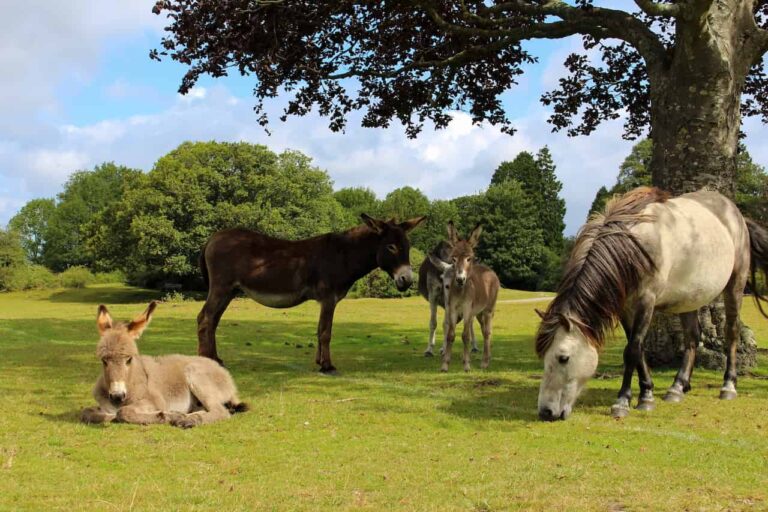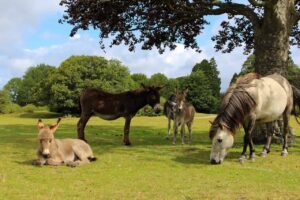 The producers avoided common problems seen in similar works; for example, there are no hot air balloon shots of famous World leaders, no oversimplifications, and no improper leisure activity promotion (like some earlier BBC magazine shows) (there was some regrettable habitat disturbance intentionally running through bogs for some mucky version of orienteering).
They have chosen a group of local experts on commoning and conservation and appear to be letting them speak for themselves. Two members of our council are among the "following," which is less of a statement of bias than an acknowledgment that the reviewer has taken care to surround themselves with experts in the field. (It is worth mentioning that our good friend Dr. Manuel Hinge has filmed much of the stunning fauna.)
Famous Five
Parts of the 1978–1979 film adaptation of Enid Blyton's The Famous Five were shot in the New Forest. The main settings included Burley, Lepe, and Exbury Village in addition to Exbury Gardens.
George's parents restrict her from keeping Timmy, so in the first book, she hides him with a fisher boy in the town. Following the first trip with the Five, her parents finally let her keep him at home and even brought him to boarding school with her. The frequent use of Timmy's internal monologue is a prominent aspect of the stories.
The Brittas Empire
The Ringwood Leisure Centre was the inspiration for the fictional Whitbury New Town Leisure Complex in the hit 1990s comedy. Outdoor sequences were filmed in the Leisure Centre, and the town center of Ringwood was also used for numerous episodes. In 2017, following extensive renovations, the cast reassembled to celebrate the reopening of the Leisure Facility.
From 1991 through 1997, The Brittas Empire entertained millions of viewers with its timeless brand of humor. Chris Barrie, in a job that seemed tailor-made for him, played Gordon Brittas, manager of the local recreation center. Brittas was one of those people who seemed to mean well but invariably erred.
Robin Hood: Prince of Thieves
More than half of Robin Hood: Prince of Thieves exterior scenes were taken in the New Forest, where Kevin Costner and Morgan Freeman rode horses through what is today a wonderful 4.5-mile walk and campground with numerous opportunities to observe deer in Fritham.
There is little of the expected levity and romanticism in "Robin Hood: Prince of Thieves," which instead delivers a dark, unfocused, violent, and melancholy take on the traditional tale. Action sequences are nearly tough to follow because they were filmed at night or in dark woodlands, under overcasts, by flickering firelight, or in dark dungeons.
The Infiltrator
In the 2016 film "The Infiltrator," the Beaulieu River and its environs stand in for Miami. This exciting real story follows Federal Agent Robert Mazur as he goes undercover in Colombia, and it stars Bryan Cranston (Breaking Bad).
The film shot primarily in and around Tampa with additional locations in Miami, paints a bleak picture of the Sunshine State in the 1980s when the cocaine trade was booming. Filmmaker Brad Furman ("The Lincoln Lawyer," "The Take") revisits the "Miami Vice" universe in this film based on a script written by his mother, Ellen Brown Furman.
Children of the New Forest
The 1977 film "Children of the New Forest" was primarily shot at Breamore House, which has been used as a filming set for a number of other movies and TV shows. The New Forest was also used in the 1998 version of the film.
Exciting events occur all the way through, and there are also some fascinating historical facts. It's simple to root for and support these people. It's fascinating to learn how Jacob Armitage instructs these wealthy kids in the arts of survival, including hunting, cooking, cleaning, farming, and animal care.
The Gadget Show
One episode of the hit TV program was shot in The New Forest in 2017. The Gadget Show, sometimes known as The Gadget Show: Shop Smart, Save Money, is a British television program that highlights technological innovations for the home. Ortis Deley, Georgie Barrat, and Jon Bentley presently host the show for Channel 5.
The show's duration has grown from 30 minutes to 45 minutes to 60 minutes. Channel 5's on-demand service, My5, as well as the digital channel 5Star, Discovery Science, and Dave (in abridged half-hour versions), have all shown repeats. It may be shown on Australia's The Lifestyle Channel. Several Guinness World Records have been awarded to The Gadget Show.
A Man for All Seasons
For this 1966 movie, the Beaulieu River stood in for the Thames. Sir Thomas More (Paul Scofield), Lord Chancellor during King Henry VIII's reign, is a man of strong moral conviction and fervent Catholicism. 
To marry Anne Boleyn, King Henry VIII plans to divorce his current wife, a Spanish princess and the widow of his late brother. Given the disagreement between the Church's view that marriage is indissoluble and the King's view that it must be dissolved, courtiers and politicians all around him conspire to utilize this development to their benefit, or at least to cling on to their positions.
Worzel Gummidge
Braishfield and Stockbridge, Romsey, our gorgeous Exbury Gardens, and sections of Lymington were all used in the filming of this popular TV program while it was based in the United Kingdom.
The original TV program, starring John Pertwee and adapted from Barbara Euphan Todd's writing, was a strange blend of humor and abstract terror that did little to improve relations between humans and scarecrows. He severed his own head, so to speak. A scarecrow that can move and talk is enough to keep anyone up at night.
On Screen Cars
The National Motor Museum at Beaulieu features an exhibit called "On Screen Cars," which features replicas of iconic vehicles from film and television. Mr. Bean's Mini, the Jaguar from "Die Another Day," and Bessie, the beloved automobile from "Doctor Who" is now featured in an ever-changing exhibit.
Top Gear has frequently highlighted automobiles from the Beaulieu collection. The National Motor Museum at Beaulieu is home to "The World of Top Gear," a collection of notable automobiles and other vehicles featured in the renowned BBC series.
Conclusion
Several different shooting projects have made use of the New Forest since it offers such a diverse and gorgeous landscape as a background for their productions.
This location has been used for the filming of television shows and movies of a wide variety of genres, including CBeebies (In the New Forest), films such as Anna Karenina and Mission Impossible, and television shows such as The Crown and Bridgerton.
The New Forest has been of great importance to the entertainment industry.