Lyndhurst has long been recognised as the 'unofficial capital' of the New Forest and lies close to the geographical centre of the National Park area.
It's long been the centre of administration for the Forest and Queen's House, at the top of Lyndhurst High Street, is home to both the Forestry Commission headquarters and the court of the New Forest Verderers.
For first-time visitors, Lyndhurst is the place to head for. In the main car park, just off the High Street, is the New Forest Museum – an excellent place to spend an hour or so and learn a bit about life in the Forest, past and present.
The narrow High Street has a wide variety of businesses; souvenier shops, boutiques, estate agents, a couple of pubs, a supermarket, a petrol station and a Maserati/Ferrari dealership can all be found in the space of a few hundred metres!
At the top end of the High Street the spire of Lyndhurst's St. Michael's & All Angels church is clearly visible, the church sits opposite the Tudor-beamed Crown Hotel, another famous Lyndhurst landmark.
Within the grounds of the church is the grave of Alice Liddell, the girl who inspired Lewis Carroll's classic book Alice's Adventures in Wonderland.
At the opposite end of the town is Bolton's Bench, a hugely popular spot for visitors – and locals – to come and relax under the large yew tree, or take a stroll around the grassy lawns. The yew tree sits atop a small hill and is one of the New Forest's most famous 'picture postcard' landmarks.
The large areas of grass on and around the Bench attract many New Forest ponies and donkeys, and in the summer months cricket is played immediately behind the hill.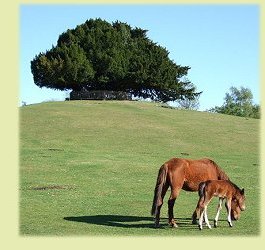 Swan Green, on the very western edge of Lyndhurst, is a picturesque village green backed by the tall oak and beech trees of the Ancient and Ornamental Woodlands. The local cricket club ground is also to be found here, and a row of small, thatched foresters cottages facing the green have to be amongst the most photographed cottages in the country!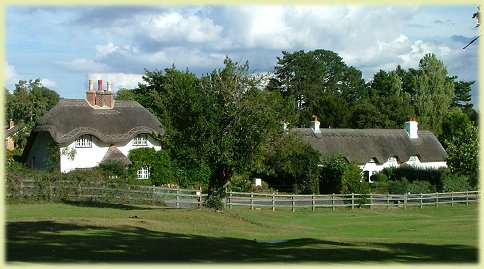 Lyndhurst is a hub for two of the major roads that provide easy access to and from different parts of the New Forest.
The A337 runs north-south linking Cadnam (and the M27 motorway) to Lyndhurst, Brockenhurst and Lymington while the A35 runs northeast-southwest connecting Southampton, Ashurst, Lyndhurst and Christchurch.
The B3056 heads out to Beaulieu from the bottom end of the High Street, and goes through some of the nicest New Forest scenery with great views over large expanses of heathland.
Explore Lyndhurst and surrounding area using satellite imagery.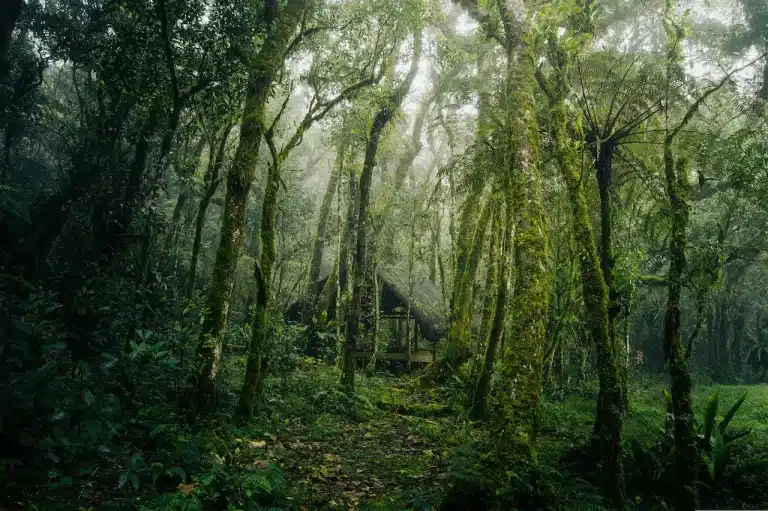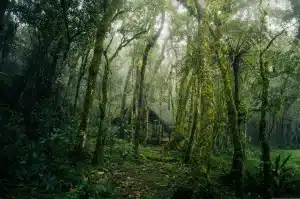 Try a New Forest: Discovering Europe's Top Forests   Whether you're a nature enthusiast, a keen hiker or perhaps a budding photographer, a woodland retreat is always a thoroughly relaxing and restorative experience. If you
Read More »