Paultons Theme Park is the home of Peppa Pig World is a fantastic place to visit. Peppa Pig World opened in 2011 and has since become a popular destination for both children and adults. Paultons Park is set in 140 acres of beautiful parkland and has over 70 rides, including 9 Peppa-themed rides and attractions such as The Queen's Flying Coach and Grandpa Pig's Little Train. It is situated on the edge of Hampshire's New Forest National Park.
Peppa Pig World is the ideal day out for many toddlers and young children, allowing them to interact with Peppa, George, Daddy Pig, Mummy Pig, and many other popular show characters. Other themed areas to explore and play in Peppa Pig World include Peppa Pig's house, school, campervan, and the paddling ducks, which small children will recognize with delight.
If you want to see more of the park, the ticket also grants access to other fantastic themed worlds such as Tornado Springs, Lost Kingdom, Critter Creek, and Little Africa.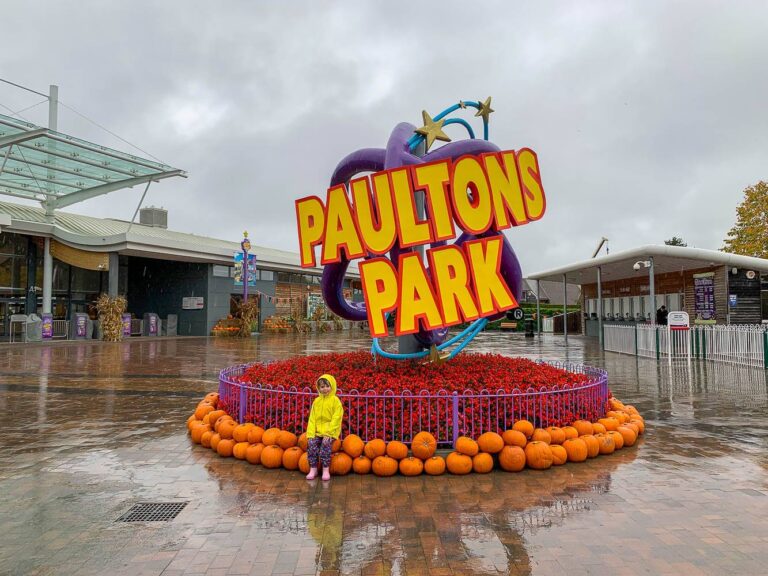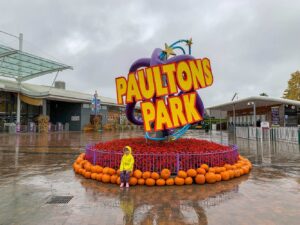 Indoor and Outdoor Play Areas
There are indoor play areas, such as George's Spaceship Play Zone, and outdoor play areas, such as Mr. Potato's Playground, where children can let off steam. There's also a water splash zone, where your kids can join Peppa in her favorite jumping activity in muddy puddles.
Eating at Peppa Pig World
For lunch, there is a themed cafe, Daddy Pig's Big Tummy Cafe, and a toddlers' picnic area. There are plenty of other places to eat throughout Paultons Park, including the Wild Forest Family Restaurant, the Railroad Diner, Base Camp, and various kiosks.
Flora and Fauna
Paulton's has quiet pockets of the park to get lost in away from the crowds. A wide variety of birds and animals, including flamingos, meerkats, and giant tortoises, are waiting to be discovered. The daily penguin feeding sessions will also be a hit with the kids.
Paultons is also home to some lovely gardens, so there are plenty of beautiful spots to soak up the rays. The Africa-themed Jungle Falls Garden, The Japanese Garden, and the Forest Friends Garden, decorated with topiary animals, are among them. The park even has its serene lake and weir.
Other Attractions at Paultons Park
The Lost Island, Paultons' newest attraction, features two rollercoaster rides and a variety of family rides that transport you back in time millions of years to the Jurassic Period, the age of the dinosaurs.
The Magma drop ride, The Sky Swinger, a pirate ship, water rides, and a 4D cinema are among the other top attractions found throughout the park. Critter's Creek is also a mini-land of strange and wonderful discoveries made by the park's resident nutty (Professor Blast).
There are also a variety of activities available throughout the park that are suitable for all ages. Visiting the Beasty Burrow will also be full of enjoyment.
A fantastic display of Paulton's creepy crawlies and 35 rides for people of all ages to enjoy throughout Paulton's Park. Try your hand at Gold Rush Falls Adventure Golf, walk through the woods on the Discovery Trail, splash around in the Water Kingdom, and take a leisurely tour of the park on the Rio Grande train.