Set in the very heart of the New Forest, Furzey Gardens is a relatively small public garden on the edge of Minstead, a picturesque rural village.
A relaxing stroll through just the gardens will take you around an hour. There is a large pond in one corner that plays host to a variety of wildlife, and at the other end of the gardens is a large play area for the kids, including a number of timber tree houses and connecting walkways.
A large variety of flowers, shrubs and trees can be enjoyed throughout the gardens and there are numerous benches for tired legs. Many of the plants seen throughout the gardens can be purchased from the plant sales that are located close to the entrance.
Furzey Gardens also has a few other great attractions within the grounds, notably the thatched gallery and 16th century cottage.
The gallery is a spacious room that hosts both professional and amateur displays of art, photography and sculpture. In the main thatched building you'll find a well stocked gift shop and the spacious tea room where you can enjoy a bite to eat. An adjacent open air terrace is another option for sunny days.
The 16th century cottage, dating back to 1560, has been lovingly restored and includes a period vegetable garden. The combination provides a great insight into life several centuries ago for local Foresters.
Across from the cottage is the Thatching Experience, showing how thatched roofs are done. Occasional demonstrations of this old and very skilled trade are given by a local thatcher, contact Furzey Gardens for details on how often these will be.
Despite it's seemingly small size, there's certainly a lot to see at Furzey Gardens. Allow a few hours to enjoy it fully, take in a cuppa and a bite to eat. Even if you're not particularly green-fingered, it's a very pleasant and tranquil place to see, well worth a visit.
On exiting you'll find yourself right in the rural New Forest, where a nice walk or a quiet pub isn't too far away.
A key feature of Furzey Gardens is a number of fairy doors hidden throughout the gardens!
Searching for these provides some great entertainment for the kids (and adults too!), and the kids can leave messages and small gifts at the doors for the fairies to receive, if they wish to.
Along with the doors, also look out for the Furzey Fairy Ferry!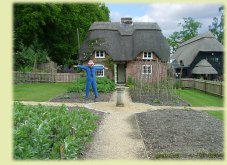 Furzey Gardens Visitor Information
Opening times:
Daily all year, 10am – 6pm. Gallery & tea rooms daily Feb 28th-October 31st, 10am-5pm.
Admission prices:
Adults £8.00
Children (4-16yrs) £4.50
Family (2+2) £24.00
Disabled visitor and helper free
Location: Minstead, best found from the westbound A31 (turn at Malwood Hill) or from the A337 Cadnam-Lyndhurst road.
Telephone: 02380 812464
Website: www.furzey-gardens.org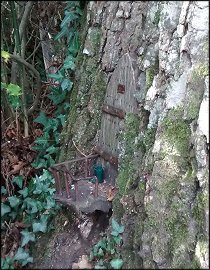 Furzey Gardens location map
GPS / SatNav information:
Lat/long: 50.902,-1.614. OS grid ref: SU275114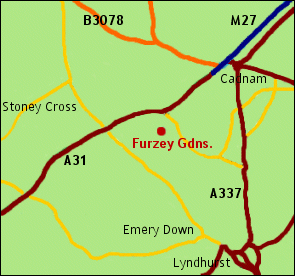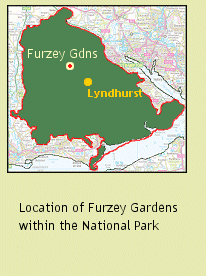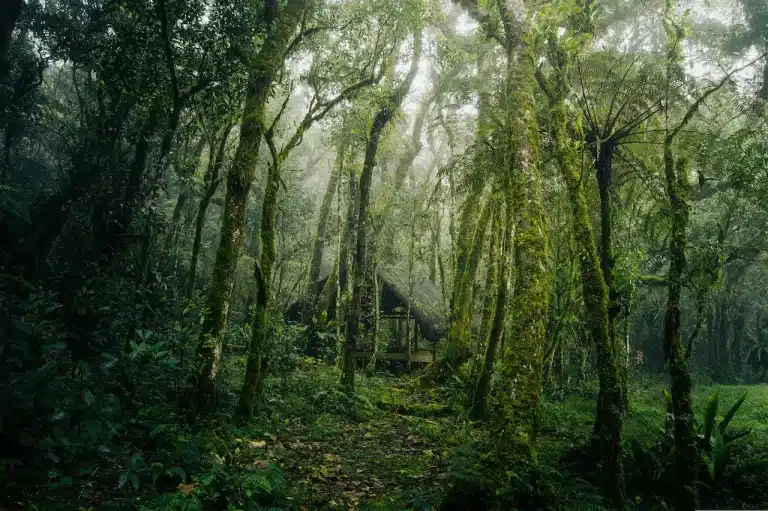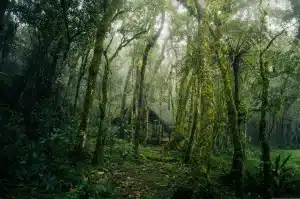 Try a New Forest: Discovering Europe's Top Forests   Whether you're a nature enthusiast, a keen hiker or perhaps a budding photographer, a woodland retreat is always a thoroughly relaxing and restorative experience. If you
Read More »