Paultons Park
Located at Ower, Paultons Park is a major attraction and the area's only theme park, with over 50 different rides and attractions for children and adults. The park is to be found on the very eastern boundary of the New Forest National Park, just off junction two of the M27 motorway, making it very easy to get to.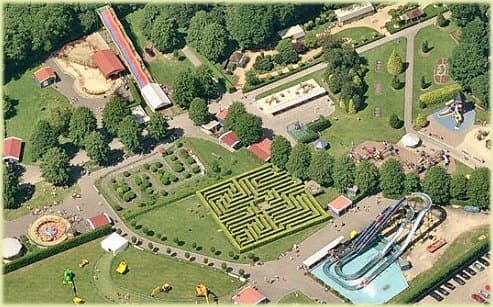 Major rides include the Cobra rollercoaster, Astroglide 6 lane slide, Wave Runner water coaster (my personal favourite) and the classic theme park Pirate Ship swing boat. The Edge is a stomach-churning 'Mexican Hat' and rollercoaster hybrid!
A log flume, large hedge maze, bumper boats and go-karts all add to the fun, the go-karts are the only ride within the park that hold an extra charge.
Children of all ages are of course catered for in a big way; Kids Kingdom is packed with an array of climbing apparatus and slides, while Tiny Tots Town ensures that 0-6 year olds will have an equal amount of fun.
However, it's the recent construction of Peppa Pig World that has really transformed the park, as far as the youngsters go.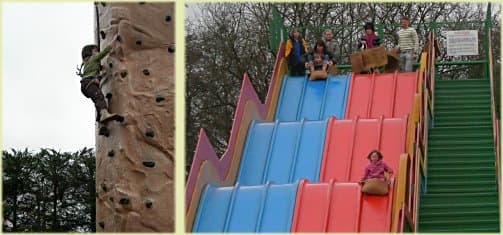 Above, a couple of favourites for the kids (my nieces pictured!)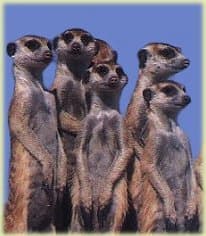 But the attractions at Paultons Park don't just stop at rides and play areas, there are several animal attractions including everybody's favourite, the meerkats of Meerkat Manor.
An exotic bird collection and the Humboldt Penguins are also to be found in the park. The bird collection at Paultons Park is home to many different species of bird, some of which are threatened in their natural environment; Paultons has a very successful breeding program for many of the captive species.
Still on the animal note, there is also the
Land of the Dinosaurs - an eerie boardwalk set through the riverside marshland. There are 13 different species of dinosaur to be seen, amongst a very convincing backdrop of vegetation and recorded sound effects.
Paultons Park was once part of Paultons Estate and some of the original Capability Brown landscaped gardens have been renovated and take pride of place in the centre of the park, a great place for a relaxing stroll or a sit down between rides.
Peppa Pig World
Paultons Park saw a major change with the construction of Peppa Pig World, a theme park within a theme park!
Based around the life and times of the hugely popular kids' television character, this section of Paulton's draws a huge number of people and is without doubt the busiest part of the park.
There is a good variety of rides for the little ones, including the Windy Castle ride, Peppa's Balloon ride, Mrs. Rabbit's Helicopter ride, Daddy Pig's car ride, George's Dinosaur ride and such like. Although all the rides are short (a few minutes), they are all favourites with the kids. On busy days queue times can exceed half an hour.
There are occasional appearances by larger-than-life characters from the TV series, and plenty of opportunities to have your photo taken with them.
A large indoor play area is a hugely popular place for the kids, within Peppa Pig World, but keep an eye on them - during busy times it's easy for them to vanish from view for a while, and I've seen more than one panicking parent (myself included!) lose sight of their child for a few very long minutes.
Peppa Pig World is definitely worth visiting if your kids are familiar with the character, but be warned that you might not see much else of Paultons! Also be warned that this part of the park does get very busy during peak times.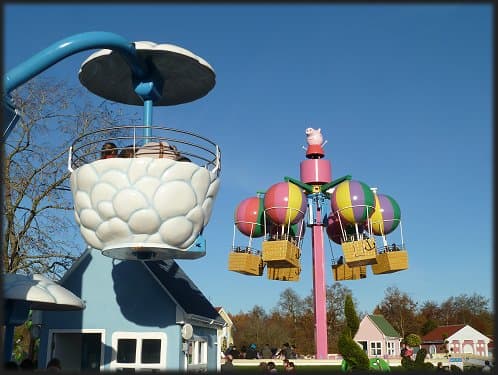 Above: Peppa Pig World has proved to be a massive hit at Paulton's.
Paultons Park is a great place to go if you're on holiday in the New Forest National Park and you like adrenalin packed days out, especially if children are involved. Family ticket reductions are available, as are second day passes - busy times may restrict you from doing everything in one day, especially if you head into Peppa Pig World...
---
Paultons Park Visitor Information
Opening times:
Admission prices:
Adult/child 1metre+ £27.00 at gate / £23.50 internet
Children under 1 metre Free
Family of 3 £68.00 at gate / £78.50 internet
Family of 4 £104.00 at gate / £90.00 internet
Family of 5 £130.00 at gate / £112.50 internet
Senior £24.50 at gate / £21.00 internet
For other ticket options (groups, 2-day etc.), see website.
Location: Ower, on the Southampton-side edge of the New Forest National Park boundary. Easiest access is from Junction 2 of the M27 motorway.
Telephone: 02380 814442
Website: www.paultonspark.co.uk
Paultons Park location map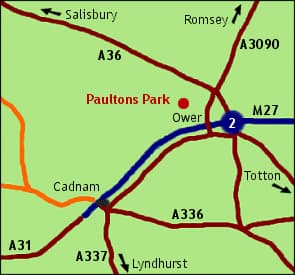 GPS / SatNav information:
Lat/long: 50.948,-1.552. OS grid ref: SU315166
Return from Paultons Park to main New Forest attractions page.