For a relaxing nature based half-day out, the New Forest Wildlife Park at Longdown, near Ashurst, is a great attraction and gives you the opportunity to mix with both native and non-native animals.
The established wildlife park, on the premises of the former New Forest Butterfly Farm, is a successful animal conservation and education centre that is much larger than it looks at first glance. Incidentally, July 2008 saw the opening of a new Tropical Butterfly House (open Easter to September) within the park – another reason to visit this already great attraction.
The outdoor areas of the wildlife park reach far back into the woodlands of the New Forest and there is an excellent variety of wildlife to see. Furthermore, not all animals are caged; notably the Sika deer are free to roam around an enclosed area and mix with the visitors, as are some fallow deer and wallabies in a different enclosed area, aptly named Wallaby Wood.
At the back of Wallaby Wood you can see the huge wild boar – fortunately a double fence separates these powerful beasts from the public!
Fallow deer, wallaby and wild boar are just a few of the animal breeds that can all be seen  at the park.

On your visit you will see countless stunning butterflies around the flowers and plants.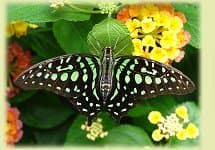 New Forest National Park Animals
Other animals that you'll see around the park include Scottish wildcats, ferrets, lynx, foxes, pine martens and polecats.
Morris the Red Deer stag and his hinds are newer additions to the park, and 2011 saw the introduction of three European bison which are part of a captive breeding programme for endangered species. There are also wolves which are great to see, especially at feeding time.

Above: Scottish wildcat, wolf & pine marten at the Park.
The main building of the New Forest Wildlife Park is a long green shed which houses several small ponds for the otters, along with a hedgehog garden, stoat and ferret pens and mouse display boxes, each one created in a way that echoes the particular animal's natural environment.
There are many different breeds of otter at the park, not just the one native to the UK but also breeds from as far afield as Canada and Asia. The endangered giant otters can also be seen, these animals can grow to a whopping 1.8m long!
These playful creatures are always entertaining to watch and always seem to be active in one area or another.
Daily feeding times for various animals, along with keeper talks, certainly guarantee close-up viewings, although an impromptu visit may miss these scheduled events so phoning ahead to check times is a good idea.
Throughout the year the park also offers animal encounters and special events, while extra activities include animal adoptions, group visits and Keeper Experience Days.
Other things to see at the New Forest Wildlife Park include a night room where you can view badgers and foxes as they sleep, a bird and butterfly garden, a dragonfly pond and ferret house.
For the kids there are two outdoor adventure playgrounds – Go Wild for six year olds and up, and Mini Go Wild for the under 6's.
A relaxing stroll around the park can take you a couple of hours and on exiting you can browse a well stocked gift shop, or grab a bite to eat and a drink at the cafe.
All in all, The New Forest Wildlife Park is an excellent attraction within the New Forest National Park for anyone who has the slightest interest in wildlife and conservation. The hands on experience with the deer is always a hit with the kids, and adults too!
Opening times:
Spring/Summer: every day 10.00am – 5.30pm. Last entrance 4.30pm
Autumn/Winter: every day 10.00am – dusk. Last entrance approximately 3.00pm
Admission prices:
Adults £10.50
Children (3 – 16 yrs) £7.50
Family (2+2 or 1+3) £31.00
Seniors (over 60) £9.50
Disabled/special needs adult £9.25; Disabled/special needs child £6.25 (Carers FREE)
Season tickets: adults £40; child £28; family £128.
Location: Deerleap Lane, Longdown, off the A35 towards Southampton from Ashurst.
Telephone: 02380 292408
Website: www.newforestwildlifepark.co.uk
GPS / SatNav information:
Lat/long: 50.886,-1.498. OS grid ref: SU353098.
Getting to The New Forest Wildlife Park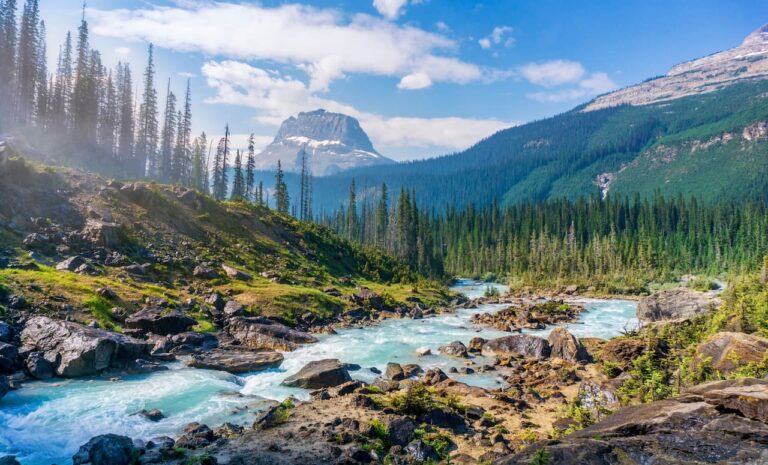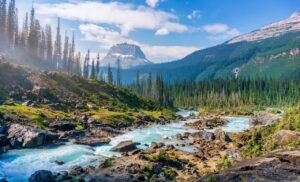 Preserving Cultural Treasures at National Parks: 8 Examples Around the World National Parks are something beyond just lush landscapes and sprawling wilderness. They serve as open-air museums spread across countries, preserving eons of cultural heritage. 
Read More »