Discovering National Parks: The Ultimate in Natural Luxury and Opulence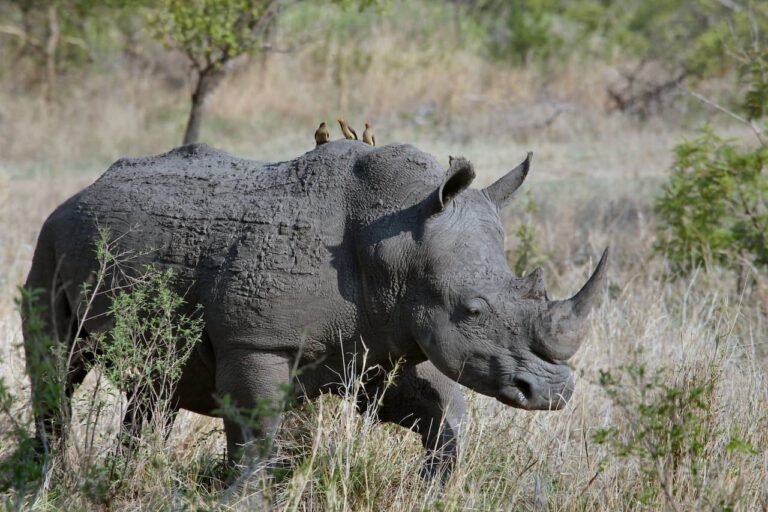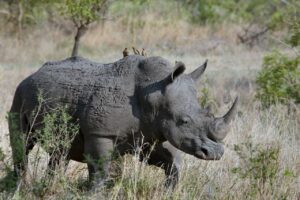 Nature's beauty is unmatched, and what better way to explore it than through national parks that are spread across various parts of the world? They offer a blend of unspoiled landscapes and history. And if you think visiting these parks means roughing it out, think again! There's a world of luxury and opulence awaiting travelers who want to experience the wilderness without compromising on comfort.
Tucked away in the verdant heart of southern England is a sanctuary of tranquility, wildlife, and ancient landscapes – the New Forest National Park. Over the centuries, the New Forest has evolved, and today, it's a tapestry of woodland, heathland, and grassland, interwoven with historic villages that perfectly encapsulate the charm of the English countryside. For those seeking a luxury vacation, the New Forest offers a blend of enchantment and indulgence. The park is home to some of the UK's most exquisite boutique hotels and historic manors, offering lavish accommodations set against the serene backdrop of nature. Imagine waking up to the soft sound of birdsong, opening your curtains to behold wild ponies grazing outside, and then heading to a spa treatment that uses ingredients sourced from the very forests around you.
But luxury isn't just confined to your accommodations. Delight in bespoke experiences like private guided walks through ancient woodlands or horseback rides that trace historical trails. Or perhaps charter a private boat on the Beaulieu River, sipping champagne as you meander through this serene waterway.
Mexico: Sumidero Canyon
The Sumidero Canyon National Park offers breathtaking views of cliffs and the Grijalva River. And after a day of exploration, nothing beats the experience of retreating to a luxury villa. Mexico, known for its opulent holiday homes, doesn't disappoint here.
Overlooking the canyon or tucked away in secluded spots, these villas provide an intimate connection with nature, along with amenities that cater to the modern traveler's every whim. There are endless options for beach resorts in Mexico, but nothing beats the unique and serene experience of staying in a luxury villa near Sumidero Canyon.   
USA: The Grand Tetons
Located in the heart of Wyoming lies the awe-inspiring Grand Teton National Park, a testament to the USA's natural grandeur. The park is renowned for its formidable and majestic peaks, which rise dramatically against the skyline, casting their shadows over pristine lakes and lush valleys. Every viewpoint unfolds a canvas of nature's brilliance, where the jagged mountainous landscape serves as an ever-present backdrop, and each sunrise or sunset paints a different story of colors and contrasts.
Beyond the visual splendor, the region teems with a rich variety of wildlife. From graceful elk to the stealthy mountain lion, nature enthusiasts can witness North America's fauna in their natural habitat. Complementing this wild beauty are the upscale lodges and resorts dotted throughout the area. These establishments offer visitors a unique opportunity to immerse themselves in the rugged beauty of the American West, but with a sophisticated twist. Here, rustic charm meets luxury as wood-burning fireplaces, gourmet cuisine, and spa treatments create a juxtaposition of wilderness and elegance, ensuring that every stay is as comfortable as it is memorable.
Australia: Kakadu National Park
Australia's Kakadu National Park is a UNESCO World Heritage site, known for its diverse ecosystems and ancient rock art. Luxury lodges here offer travelers an immersive experience, with infinity pools overlooking floodplains and guided tours that uncover the park's hidden secrets.
Spain: Aigüestortes i Estany of Saint Maurici
Nestled deep within the Pyrenees of Catalonia lies the mesmerizing Aigüestortes i Estany of Sant Maurici National Park, a pristine haven of nature's wonders. Characterized by its breathtaking glacial landscapes, the park unfurls a tapestry of shimmering, crystal-clear lakes and verdant forests, with each corner holding secrets waiting to be unveiled. The rugged mountain terrain contrasts with the serenity of its waters, painting a scene that captures the imagination of every traveler.
Beyond its natural beauty, the region boasts several luxury accommodations. Opt for a lavish stay in one of the nearby hotels or resorts where Spanish elegance meets alpine charm. These establishments, often framed by panoramic views of the park, are havens of comfort and opulence, ensuring that guests feel pampered after a day of exploration. Here, Spanish hospitality shines its brightest—world-class amenities, gourmet dining experiences showcasing local flavors, and personalized services all come together to enhance the overall experience.
Stretching between Marseille and Cassis, Calanques National Park showcases dramatic limestone cliffs diving into the azure waters of the Mediterranean. The neighboring French Riviera is replete with luxury accommodations, making it easy to combine the rugged charm of the Calanques with the posh allure of France's coastline.
Germany: Jasmund National Park
Germany's Jasmund National Park, located on the island of Rügen, is famous for its chalk cliffs and ancient beech forests. Closeby, luxury seaside resorts provide an ideal base for those wishing to delve into the park's beauty while indulging in spa treatments and gourmet dining.
Sweden: Abisko National Park
Located in the Swedish Lapland, Abisko National Park is a place of mystical Northern Lights and the Midnight Sun. The park is known for its pristine landscapes, crystal-clear lakes, and trekking trails. For those looking for luxury, the ICEHOTEL, a unique accommodation built entirely of ice and snow, offers a once-in-a-lifetime opulent Arctic experience.
Switzerland: Swiss National Park
Switzerland's only national park, located in the Engadine Valley, boasts alpine meadows, snow-clad peaks, and winding trails. Just beyond its borders, chic mountain resorts like St. Moritz offer world-class luxury with spas, gourmet dining, and panoramic views of the Swiss Alps.
Belgium: Hoge Kempen National Park
The only national park in Belgium, Hoge Kempen is a green oasis with heathlands, pine forests, and shimmering ponds. Close to the park, you'll find luxury boutique hotels in historic Belgian towns, offering a blend of culture, history, and pampering.
Romania: Retezat National Park
The Carpathian Mountains cradle Romania's Retezat National Park, a land of over 80 glacial lakes and rich biodiversity. Nearby luxury lodges and resorts offer rustic charm combined with modern amenities, making it a perfect blend of wilderness and comfort. 
Greece: Samaria Gorge National Park
Situated on the picturesque island of Crete, the Samaria Gorge National Park stands as a natural marvel within the Mediterranean landscape. As one of Europe's longest canyons, it carves a dramatic path through the island's rugged terrain, presenting adventurers with both breathtaking views and exhilarating challenges. The ever-changing play of light and shadow on its steep cliffs, coupled with the melodic chorus of birds and the gentle whisper of the wind, creates a symphony of nature that leaves an indelible mark on every visitor's heart.
However, the allure of Crete doesn't end with the canyon's final trek. After a day of exploration, travelers can find respite in the luxurious embrace of the island's villas or resorts. These sanctuaries of comfort and elegance blend traditional Greek architecture with modern amenities, resulting in an ambiance where age-old Greek hospitality intertwines seamlessly with Mediterranean opulence. Here, one can unwind by infinity pools overlooking the azure sea, indulge in gourmet dishes infused with local flavors, and rejuvenate in spas that draw inspiration from ancient Hellenic therapies. In Samaria Gorge and its surrounding luxuries, the spirit of Crete truly comes alive.
Conclusion
The world's national parks are not just an escape into nature, but also an opportunity to embrace luxury and comfort. With the right choices, one can enjoy the best of both worlds: the unspoiled beauty of our planet and the opulence that modern hospitality offers. So, next time you're planning a luxurious getaway, consider these parks. The blend of wild beauty and opulence will leave you spellbound.