The Ancient and Ornamental
Woodlands of the New Forest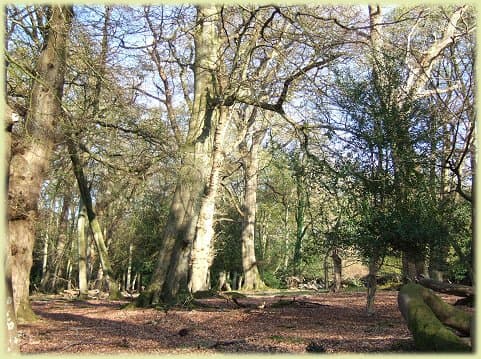 The term 'Ancient and Ornamental Woodlands' refers to the many areas of the New Forest that contain a mixture of native trees and bushes, such as oak, beech and holly.
These woodlands vary in size and are largely unenclosed. Many areas are completely natural, having changed little since the time of King William I and his deer hunting trips into the Forest. Indeed, it was one of his strict Forest Laws that prevented the local inhabitants of the New Forest, or 'commoners', from interfering with the vegetation, other than some basic firewood collecting rights. This law ensured that good cover and food was retained for the wild animals of the Forest, notably the deer (ironically, if you ignore the hunting habits of the King, he could very easily be seen as an early conservationist!).
Other areas of Ancient and Ornamental Woodlands have been influenced by past industries.
The biggest of these was the use of beech and oak for ship building by the Royal Navy in the second half of the 18th century. Nelson's favourite ship, HMS Agamemnon, was built at Bucklers Hard using New Forest timber, and went on to see action in the Battle of Trafalgar.
Many of the oak trees seen today would have been planted to replace those cut down by the Navy, and for future stocks. They survived and continue to grow today thanks to the development of iron clad ships and the associated redundancy of oak in the ship building industry.
Of course, timber had other local uses and many small areas within some of the Ancient and Ornamental Woodlands were separated and enclosed with a ditch, bank and small timber fence. This kept the animals out and so prevented grazing and the associated damage to the vegetation.
The trees enclosed within were usually coppiced – cut at ground level which promoted rapid growth of new stems. This method of tree management greatly increased the amount of timber per tree, ensuring a plentiful supply for local use.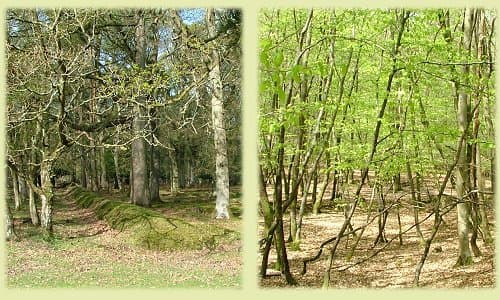 Nowadays, the Ancient and Ornamental Woodlands of the New Forest provide the perfect setting for a relaxing walk and great wildlife spotting opportunities. On foot, you have no restrictions on where you can or cannot go through these woodlands, and this is an ideal way to experience the unique atmosphere of these ancient woods.
Animal grazing throughout the Forest has resulted in a distinct pattern within these woodlands – open glades mix with dense undergrowth, and tall mature trees mix with holly bushes and bracken.
The animals, such as New Forest ponies and deer, are free to roam throughout the woodlands with few restrictions, and away from the more popular places the wildlife has a firm grip on the Ancient and Ornamental Woodlands of the New Forest.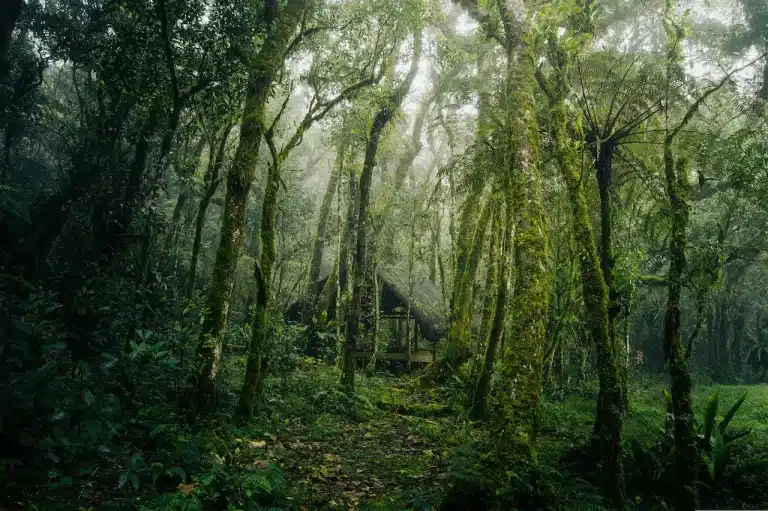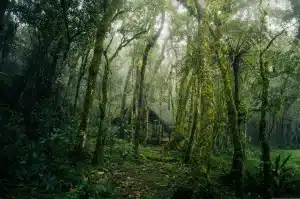 Try a New Forest: Discovering Europe's Top Forests   Whether you're a nature enthusiast, a keen hiker or perhaps a budding photographer, a woodland retreat is always a thoroughly relaxing and restorative experience. If you
Read More »