New National Forest: A Complete Guide
The New Forest is a breathtaking landscape made up of a rare combination of forests and open areas that are important for ecology and conservation on a global scale. There are 1,000 old trees, large ponds and bogs, and open heathlands home to many rare plant and animal species that have long ago disappeared from other parts of the UK. We must all respect and care for the New Forest if we want to keep it a safe place to visit and preserve our unique natural environment.
Forestry England manages 47% of the New Forest National Park. It collaborates with the local organizations, including The Hampshire County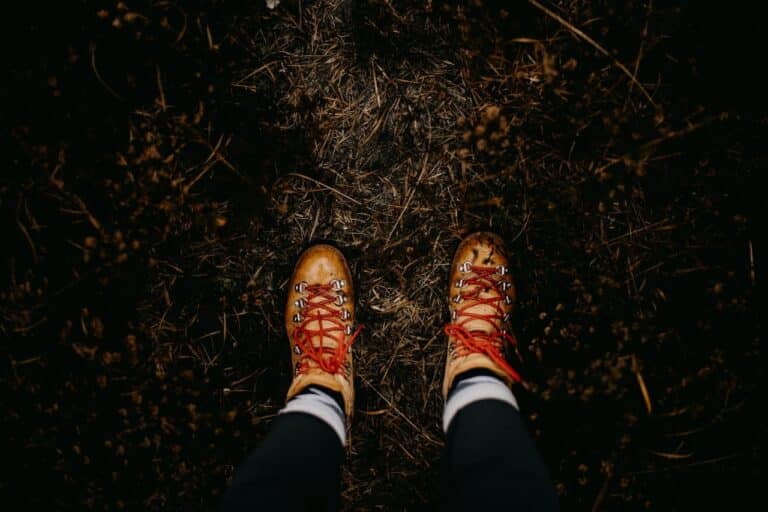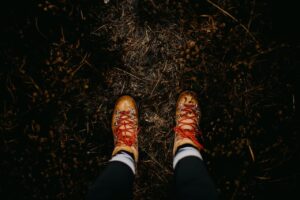 Council, the Hampshire and Isle of Wight Wildlife Trust, the National Trust, the New Forest District Council, and the New Forest Verderers. The New Forest National Park Authority serves as the park's guardian. It ensures that this exceptional area is given the best possible protection so future generations can experience it.
Explore the New Forest and help nature to reduce your carbon footprint by walking, cycling, and staying local. The National Forest is a unique place that is enjoyed all year round. 
The roaming animals are one of the first things you notice in the New Forest. Ponies, cattle, pigs, donkeys, and sheep sometimes graze and forage in open, unfenced regions. These animals are owned by local families using their commoning rights.   
Commoners take care of their livestock year-round, so you may see them rounding up their ponies or checking on their cows while pulling trailers. It's all a part of the long history of the New Forest. This ancient practice of commoning is essential for maintaining our rare habitats, which are a global hub for wildlife.
Caring for the Forest
The New Forest is the home of many rare animals and plants. The ancient trees that have stood in its woodlands for hundreds of years are evidence of its rich past.
A dedicated team from the entire community is committed to caring for the Forest and works year-round to do so. Here are just a few of the many individuals performing this vital work daily.
A dedicated team of Rangers from Forestry England and the New Forest National Park Authority monitor the Forest daily. The rangers help the wildlife, operate the facilities, and interact with thousands of visitors to ensure they have a good time and behave responsibly while they are here.
The monarch appointed New Forest Keepers. They are responsible for looking after the diverse wildlife in the Forest and ensuring enough habitats for them to survive. They also take care of a wide variety of animals, from the smallest butterflies to red deer, the largest mammal in the UK.
A group of Agisters from the Verderers Office is in charge of the well-being of these animals. They are on call 24/7 in case of emergencies. Additionally, they supervise an annual roundup of these animals to check their health and collect payments for marking.
Forestry England's craftspeople maintain the thousands of gates, bridges, tracks, and fences across the Forest to allow animals to graze on the open spaces and to guarantee that everyone visiting the Forest stays safe.
The community has always provided strong support for the New Forest. This includes numerous devoted organizations and people regularly picking up trash along the nearby beaches and in the Forest.
Free Walking Routes App
The New Forest National Park's walking routes app makes New Forest walking routes easy. The Android and iPhone software offer 27 walking paths of varying lengths, from woodland strolls to beach strolls. GPS navigation is simpler because you can always see where you are. This makes it ideal for the casual walker because it removes the need to read a map or understand printed directions. The app's routes also include sites of interest where you may learn important historical or environmental information.
Discover the New Forest
Witness the best views of the New Forest National Park, which offers unrivaled treetop views of free-roaming ponies, ancient forests, and picturesque villages.
Rent a bicycle or your vehicle to explore way-marked pathways and cycle routes. Take a ride on the narrow-gauge steam train for a more leisurely voyage. Children will like the wooden play structures along the "Play Trial" and the adventurous play sections. At Moors Valley, try the brand-new Nets Adventures by Go Ape. Moors Valley has a complete events schedule for adults and kids and is open all year round. With Treetop Challenge and Forest Segway, all thrill-seeking, family entertainment boxes are firmly ticked. If you are hungry, have some delicious meals at Seasons restaurant.
Listen to audio commentary clearly describing the New Forest's history and characters. The benefits don't end there, as you can get fantastic discounts at places like the Beaulieu National Motor Museum and the New Forest Wildlife Park.
An Important Place for Wildlife
The New Forest is a true haven for wildlife, with rare birds on the verge of extinction coming here from Africa to breed, Britain's largest mammal, the red deer, calling it home, and all of the UK's natural reptiles. There are still creatures in this area that have disappeared from other regions of the UK and Europe. This is just one of the factors contributing to the New Forest's best conservation status and protections.
New Forest Woodlands
The New Forest's woodlands provide stunning displays of bright autumn colors. Walk around the forest and explore a variety of mushrooms. The New Forest is a haven for many rare and endangered species, as well as ones still being found and new to science. Fungi are essential to the ecosystem and "web of life" of the New Forest, so kindly refrain from collecting them there. In addition to being important recyclers, they also give some animals food and are necessary to many insects so that they can complete their life cycles. Fungi are also fantastic to admire and are incredibly photogenic.
Buy Local Eat Local Stay Local
When in the New Forest, discover the New Forest Marque, which offers locally produced food. You'll not only be supporting neighborhood businesses and preserving New Forest traditions, but you'll also be getting fantastic local produce. Cozy pubs, charming tea houses, and high-end restaurants get the seal of approval and offer a variety of meals overflowing with foods obtained locally.
Throughout the year, the members of the New Forest Marque look forward to welcoming you. Many retail establishments carry delicious regional foods, beverages, and treats, so you may enjoy them while visiting or bring a taste of the New Forest home with you. Campgrounds, self-catering facilities, family-run bed and breakfasts, boutique hotels, and bigger hotels are all pleased to promote regional fare.
Exquisite woodcrafts made from locally sourced sustainable timber are inspired by the New Forest and magnificent arts and crafts, including photography, textiles, and paintings. The New Forest is also home to five wineries, gin distilleries, cider manufacturers, and beer brewers.