[OS grid ref: 2412]
Stoney Cross airfield was one of the larger wartime airfields within the New Forest, and was active between the years 1943 to 1946, with post-war activities continuing until its closure in '48.
Stoney Cross, as with all the New Forest airfields, saw a diversity of aircraft and squadrons during its years of operation. MKI Mustangs, P-38 Lightnings and Hurricanes were the more notable fighters flown from the airfield, while larger bombers and transport aircraft included Wellingtons, Liberators, Stirlings and Albemarles.
From 1944 onwards, Stoney Cross changed role from being a major fighter and bomber base to playing host to Transport Command, and saw many troops flown out to the Middle East.
Today, the main SW/NE (25/07) runway forms the road to Linwood and the Ocknell and Longbeech campsites make use of the airfield service roads and aircraft hardstandings and taxiways. Only recently, and sadly, the Forestry Commission removed the huge water tower at Longbeech, a familiar landmark and reminder of the airfield.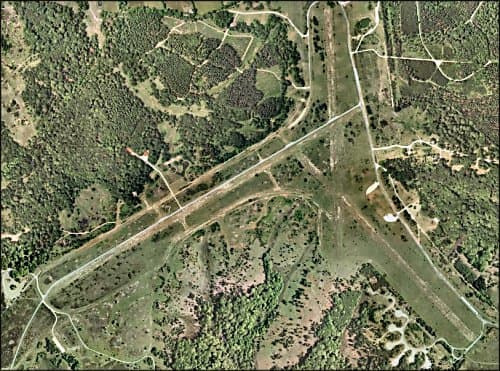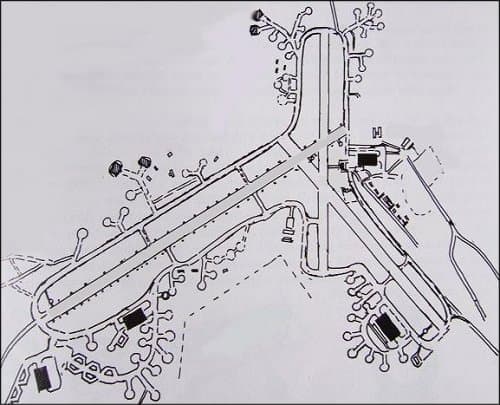 In the present day, Stoney Cross Airfield is a main area of interest in the New Forest National Park. Its large open grassy lawns are a mecca for visitors to the area, and a number of walks can be done from here.
If you do find yourself on what was once the important wartime airfield of Stoney Cross, take a minute to close your eyes and imagine the activity, the smells and the noise of the fighters and bombers of the Second World War in the New Forest.
While airfields such as Stoney Cross have their own memorial plaques, a much larger wartime memorial dedicated to all the servicemen and women (from home and abroad) of the New Forest airfields was uncovered at Holmsley airfield in August 2002:
This memorial is to be found at the western end of Holmsley South airfield, now Holmsley campsite, just off the main A35 Lyndhurst-Christchurch road. The OS grid reference for the memorial is SU212989.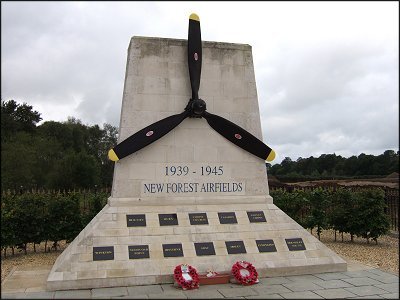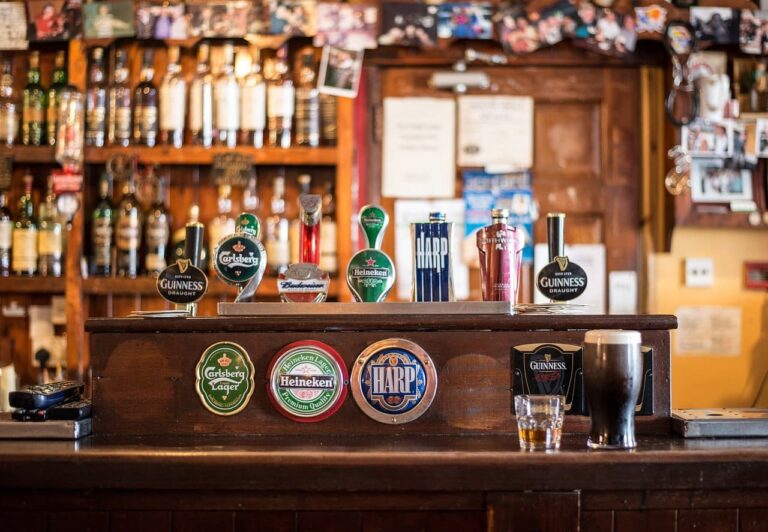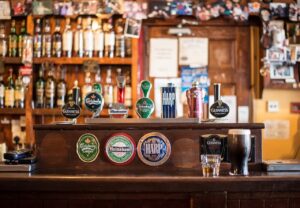 Don't Miss These 6 Pubs and Microbreweries in and Around the New Forest   Embarking on a delightful escapade exploring the captivating pubs and microbreweries in and around the New Forest is every beer enthusiast's
Read More »