"Exbury Gardens – an Azalea Paradise",
written by Lesley Pinkett of www.east-devon-guide.com.
The famous banking family of Rothschild owns the azalea paradise that is Exbury Gardens. Lionel de Rothschild was a plant collector who loved rhododendrons and azaleas.
His family estate on the Beaulieu River is the setting for a wonderful display of azaleas. 200 acres of woodland gardens packed with rhododendrons, azaleas and camellias. In autumn the trees are spectacular and the deciduous azaleas have fantastic leaf colours too. In summer a beautiful herbaceous garden is in bloom.
Lionel Nathan de Rothschild was born in 1882 and although he was a banker his passion was gardening. He especially loved rhododendrons and he supported expeditions of plant collectors to bring back plants to his Exbury estate, which he bought in 1919.
Azaleas love dappled shade so thrive in the shelter of the wonderful mature woodland that covers the gardens. The scent from the flowers is overpowering at times; the walks are alive with bees working the blossoms. The gardens were laid out by clearing woodland, laying paths and building three ponds. It's these ponds that stick in my mind, surrounded by azaleas and acting like mirrors to these beautiful shrubs.
When you visit Exbury don't miss the Azalea drive. Here you can enjoy a wonderful display of azaleas set against a background of pine trees and interspersed with acers to add a contrasting colour to the flowers.
Next to the middle pond is the Azalea Bowl, a spectacular clash of red, pink, mauve and white flowers. The sheltered location and acidic soil of the gardens gives ideal growing conditions for the azaleas and they certainly thrive.
The absolute best time to visit Exbury is the middle weekend in May as most of the azaleas are at their flowering peak. But don't worry if you can't make it then, any time is great there's always something different to see throughout the season.
You will be spoilt for choice in the plant nursery where you can take your pick of selections of the world famous Exbury azaleas. The gift shop has books about azaleas and how to care for them and knowledgeable staff to answer your questions.
Exbury Gardens are an azalea lover's paradise and should not be missed!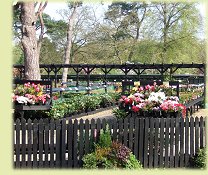 Furzey Gardens Visitor Information
How to find Exbury Gardens:
The gardens are located near Beaulieu in Hampshire on the southern edge of the New Forest, 20 minutes from Junction 2 of the M27. Follow the brown tourist signs. Non-gardening family members may enjoy a visit to the National Motor Museum at Beaulieu.
About the author:
Lesley and her family have lived in East Devon since they moved from Hampshire in the early 1990s. They have been regular visitors to many of the places mentioned in this article.
To see azaleas and rhododendrons in East Devon visit www.east-devon-guide.com/bicton-park.html.
Back to main Exbury Gardens page, or visit the official Exbury web site.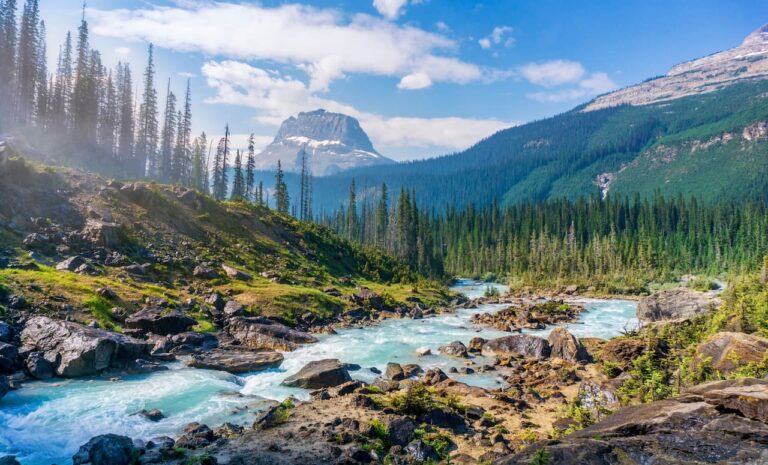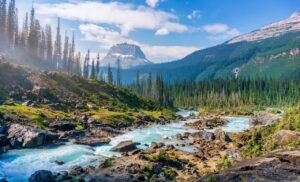 Preserving Cultural Treasures at National Parks: 8 Examples Around the World National Parks are something beyond just lush landscapes and sprawling wilderness. They serve as open-air museums spread across countries, preserving eons of cultural heritage. 
Read More »